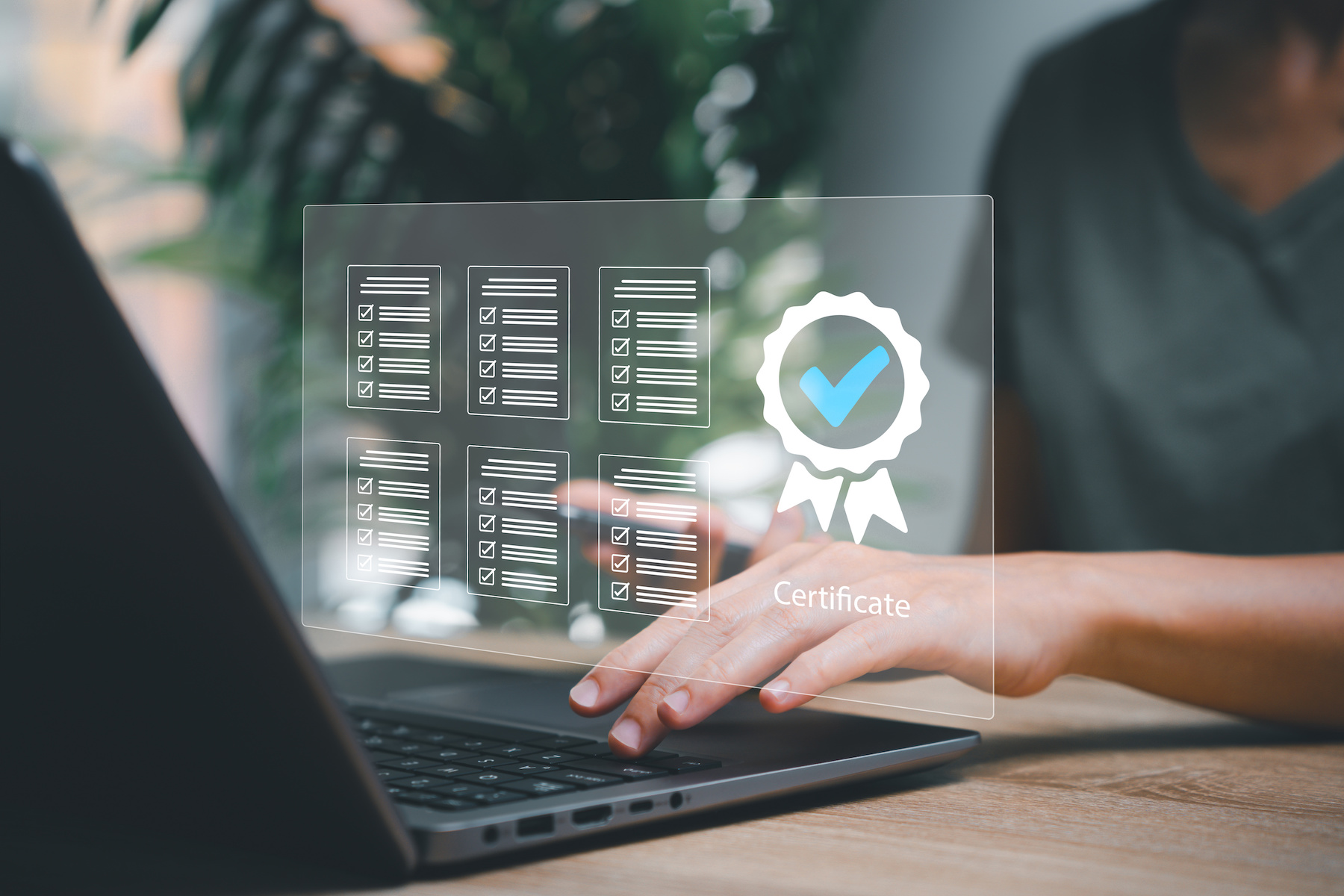 National Electrotechnical Training (NET) the registered UK charity that owns, manages and develops End Point Assessments and Assessments of Occupational Competence for the electrotechnical industry has launched a new AM2 certificate checker.
To help tackle the growing issue of fake industry credentials and paid-for qualifications, NET has launched a new online service that allows users to check the validity of an AM2 certificate.
Unfortunately it's now common place when browsing social media and industry chat to see adverts offering forged ECS cards, qualifications and other certificates.
Any certificate issued by NET already incorporates multiple security measures to combat counterfeits, but to make it even easier for employers and others to check the validity of a certificate, the online search function now offers a further means of verification.
Users are asked to enter the certificate's issue number and the holder's National Insurance number on the NET website. The results then show if NET holds a certificate that matches those details, or if further investigation is needed.
"It's very hard to stop these fraudulent adverts but there's no need for anyone to get away with fake certificates or cards," said Carolyn Mason, NET chief executive. "The industry is working hard to address this – awarding organisations such as City & Guilds and EAL have certificate checkers, ECS cards can be checked via the ECS Check service and now with AM2, our online service allows people to check AM2 validity directly. We urge employers to make these checks when recruiting to help combat those who are trying to cheat the system."
NET's online certificate checking service is available at www.netservices.org.uk/certificate-checker
Last updated 26 June 23