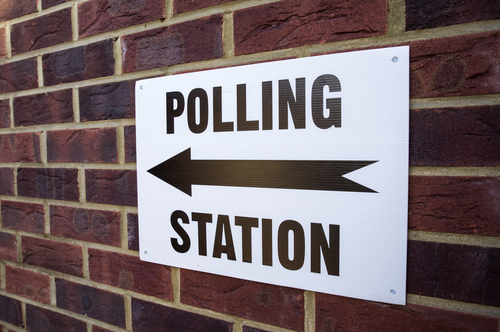 Energy is going to be one of the battlegrounds of the next election and with it the role of the electrotechnical sector will be more prominent.
The next general election is expected towards the end of 2024. To many it may seem far away, but preparations for the manifestos are already underway.
Manifestos outline the competing visions and policies that make up the parties programmes for government. This period is important as policy is fluid and not clarified; ideas are still being tested.
ECA is taking part in conversations with both the Conservative and Labour parties about the issues that matter most to our Members. These include the skills crisis facing our industry and the importance of listening to electricians who are central to the delivery of mass electrification.
All year round, ECA representatives plug away working with government departments, and regulators, pushing for a safe and fair landscape for our Members. With the election on the horizon, we are ramping up efforts to have our views represented in the manifestos.
Net zero
With the energy crisis and net zero targets growing ever closer, the climate is likely to be a central tenet of the election campaign. Our expertise and deep knowledge of the sector puts us in a strong position to advise on green skills. Without understanding our sector, inappropriate training can have unintended consequences.
We know that without a core electrical training, short courses to install new technologies pose dangers, including fires and power cuts. This isn't obvious to a policy maker, so we suggest solutions. We explain how a professional electrician is best placed to offer unbiased advice to customers on safety and energy efficiency.
Electricity taxation
We are also keen to see the issue of unfair taxation of electricity appearing in manifestos. Electricity is taxed around 4 times more than gas, despite being the cleaner fuel. This historic tax, which subsidises fossil fuels, is ripe for reform. A fairer framework would reduce the tax on electricity and possibly lower household bills.
Politicians
Listening to our points with interest this week have been Dr Alan Whitehead, Shadow Energy Minister and Bim Afolami MP, Conservative chair of the All-Party Parliamentary Group Plugging the Skills Gap – a workforce to decarbonise heat. We'll meet with more parliamentarians in the coming months.
Do Manifestos still matter?
With UK electrification accelerating, it is crucial to involve electricians in policy making. At present the Electrotechnical sector are a missing piece of the jigsaw. We need to be at the table shaping delivery policy.
Our Members are uniquely placed to spot the issues caused by piecemeal installation, regulation, and incentives. Our role is to raise the unasked questions and help the parties develop consistent policy to support business.
ECA is the UK's leading trade association for the electrotechnical and wider engineering services industry. We aim to drive growth and prosperity for the industry and our Member organisations. Learn more about the benefits of ECA membership here.